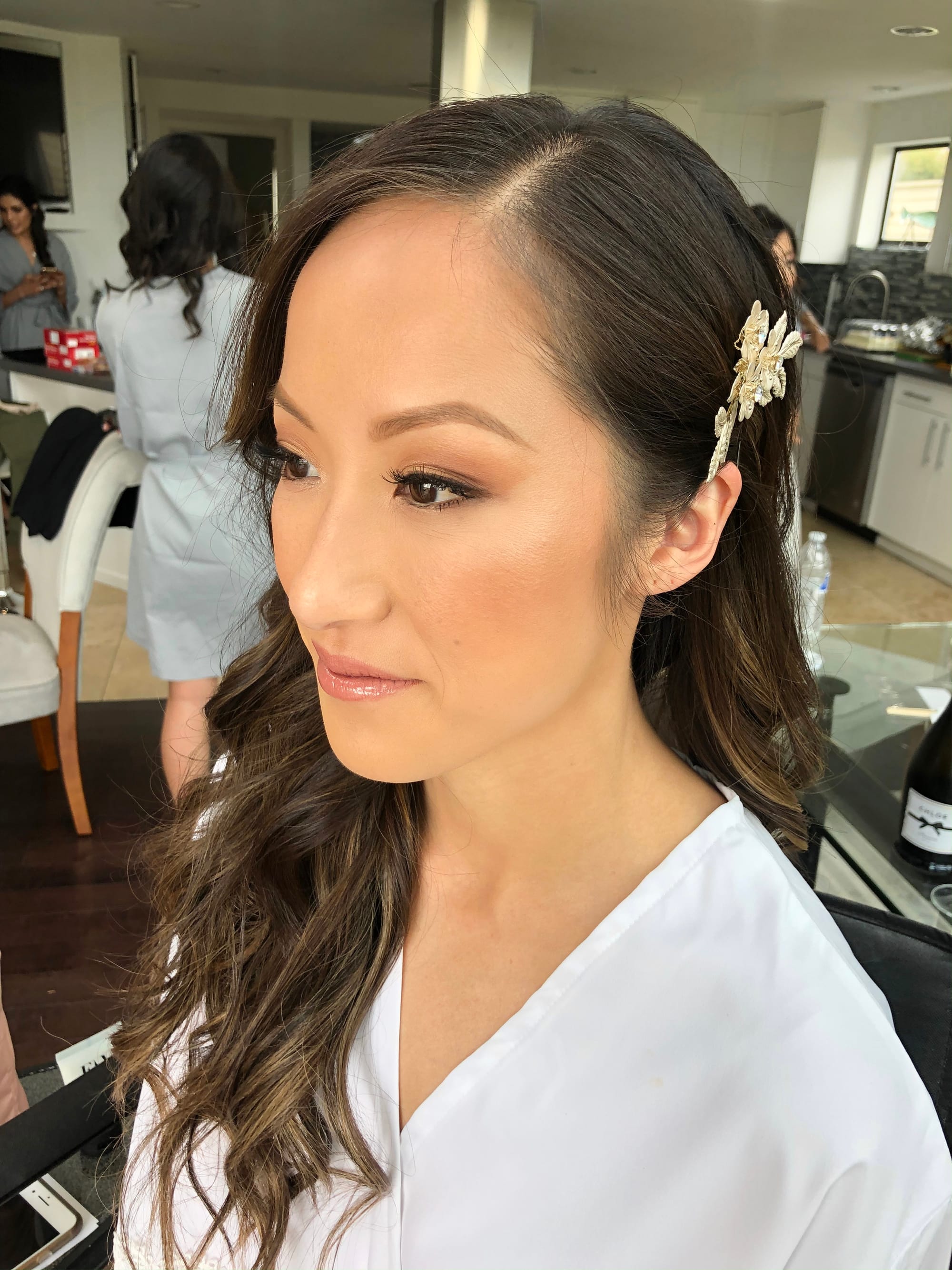 Summer wedding season is here & I'm so ready for it! This beautiful bridal look is the perfect example of natural glam that accentuates her natural beauty. As for most brides, they want to feel like themselves, but an enhanced version on their special day. So, with that said, I broke down all of the products I used to achieve this look.
Eyes:
- I used Nars radiant creamy concealer in 'Custard' to conceal and prime the lids & set that with CoverFx matte setting powder.
- I then went in with my Morphe 350 Nature Glow Artistry Palette with the shades 'Newest' & 'So Fetch!' to build up the crease (used these shades to smoke out the lower lash line).
- I took the shade 'Glow Girl' which is the perfect shade of gold for her and patted that on her lids. To make the shadow more intense, I sprayed my brush with a setting spray (any brand will do!).
- Line the lash line with MAC fluid line in 'Dipdown' & add a small wing. Blend the liner out with 'Choco' & 'Power' from the morphe palette.
- Curl lashes and apply mascara. I used 'Damn Girl' from Too Faced. Then I applied Individual lashes to the top and bottom lashes to the outer corner of her lower lash line.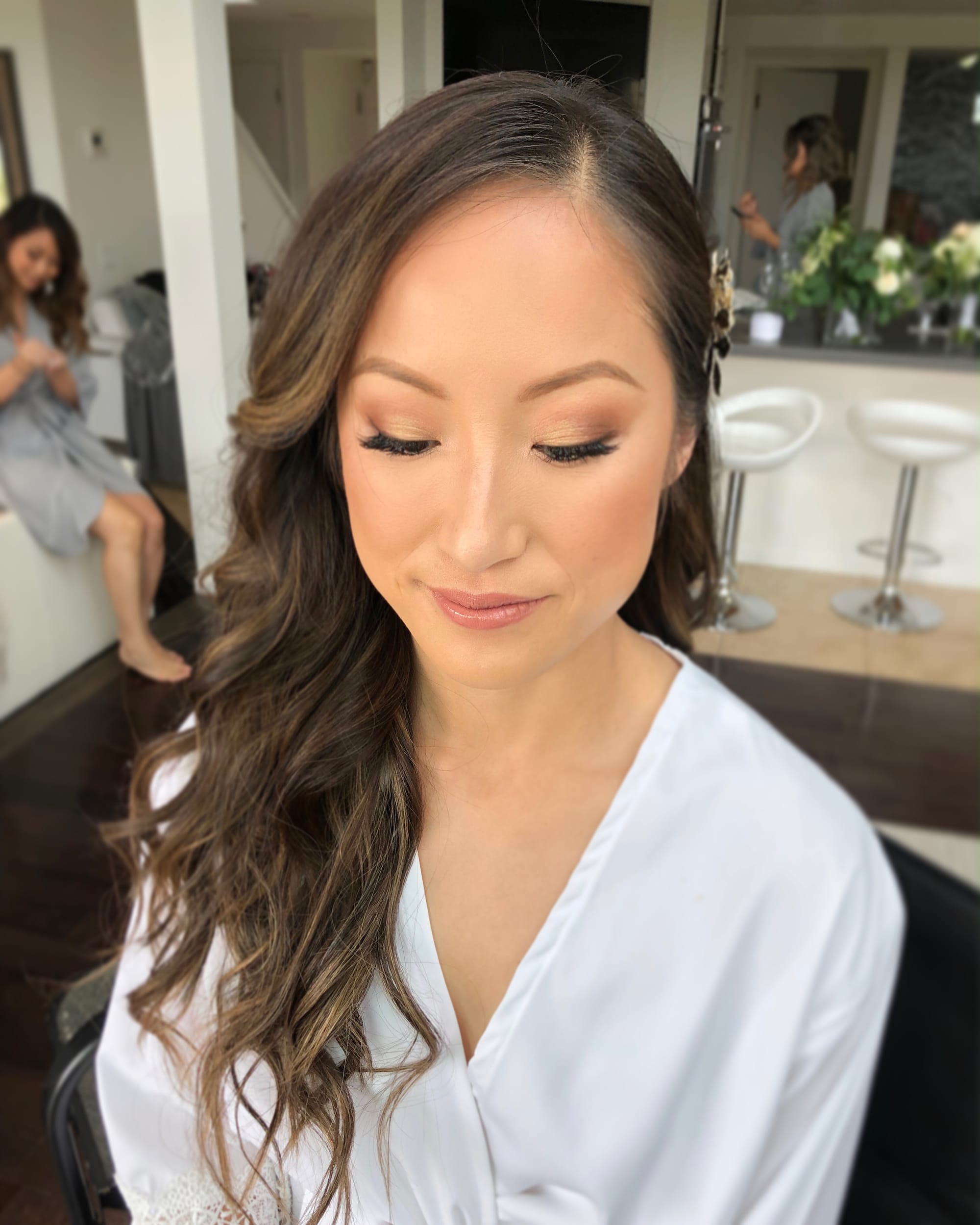 Face:
- Primer: BECCA Backlight Priming filter
- Concealer: Nars Radiant Creamy Concealer
-Foundation: Make Up For Ever Ultra HD Foundation Palette for added coverage around the nose and tops of the cheeks before I went in with my Temptu airbrush foundation.
-Powders: Cover Fx 'Matte Setting Powder' + Nars 'Laguna' Bronzer + MAC 'Eternal Sun' Blush + ABH 'Moonstone' Highlight
Brows:
Make Up For Ever Aqua Brow in Shade 15
Lips:
Dose of Colors in shade 'Truffle' topped with Morphe gloss in shade 'Boho'