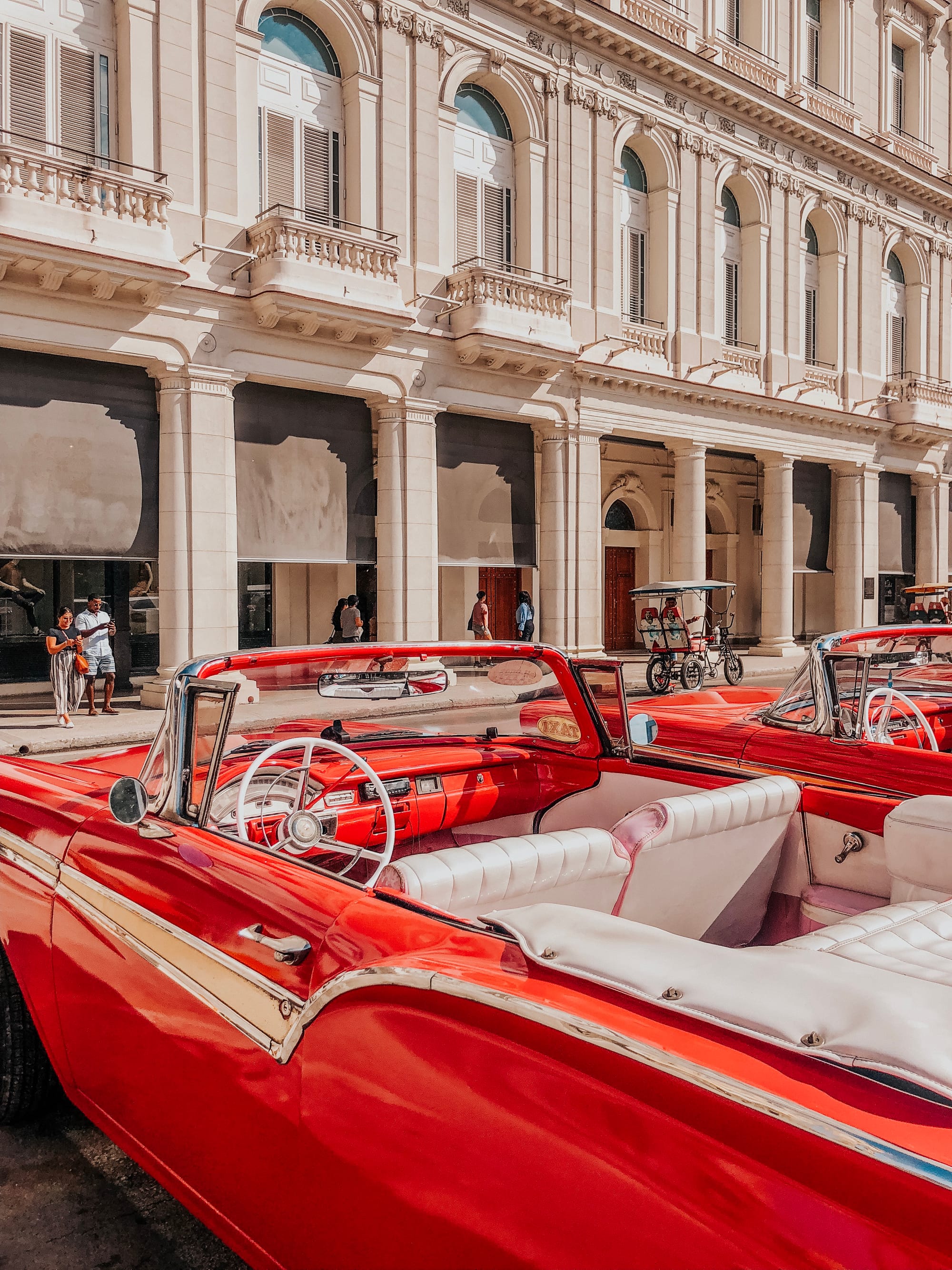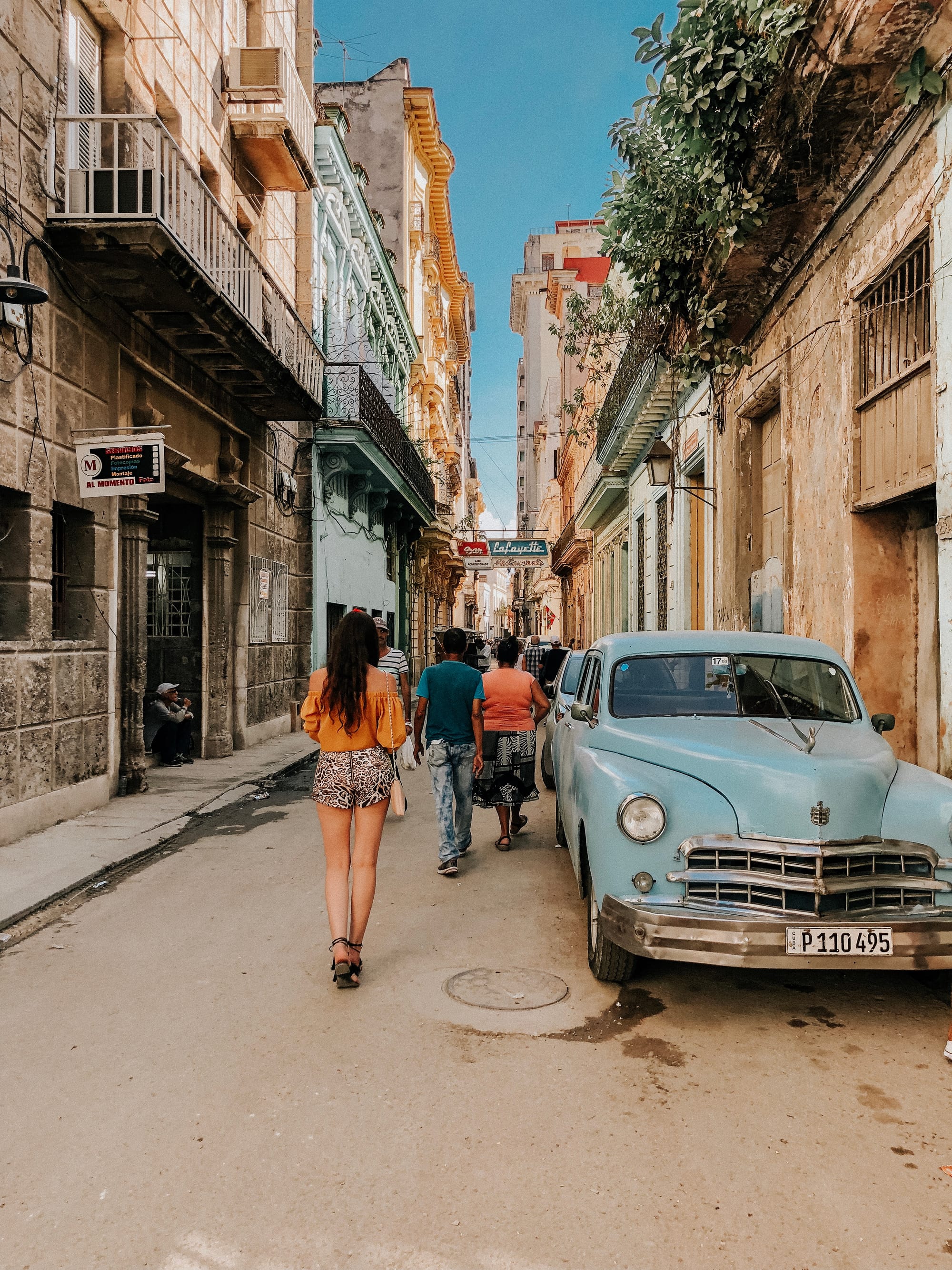 I got asked a lot of questions about my recent travels to Cuba, such as: How was it? How were you able to get to Cuba? Where did you stay? etc...So I decided to blog about it and give you some of my travel details.
The biggest question I got asked was, 'how were you able to travel over there?'
It is actually quite a simple process & US citizens can still travel to Cuba legally. So, first things first, we had to get a travel Visa! My friend A and I purchased our visas from https://www.cubatravellingonline.com/ and purchased both the travel card and medical. The visas arrived about 3 days later! We had also traveled to Cancun prior to Cuba which made it easier to book our flights for Havana.
The next big question was: where did you stay?
In my opini, the best & cheapest way is to stay in an Airbnb instead of a hotel. When I travel, I want to be where the locals are and be more indulged in their culture. We stayed near Plaza Vieja in an Airbnb. The host was super friendly and accommodating. This location was pretty conveniently located-just feet away from a lot of shops and dining. I'd say anywhere in Old Havana is a good choice--a local approved! One of the busier streets, known as Obispo st (about a few blocks from Plaza Vieja) is a long strip of shops and restaurants. Although there are more tourists there, you can find cafes with free WiFi. Also, WiFi is hard to come by in Cuba, so be prepared to be in the moment and off your phones (even with wifi, the signal is very poor). You can purchase a WiFi card if you want to use your phones in designated areas located around the city. Another helpful tip for traveling to Cuba is the 'Cuba' app, which is available for offline use. It is a helpful tool for traveling while in Cuba. Inside the app it tells you some historical information, recommendations, restaurants and bars, and an offline map.
Nightlife:
Our last evening in Havana we went to Hotel Inglaterra where they have live music on the rooftop. Everyone there is super friendly and sociable. It is such a breath of fresh air seeing everyone enjoy themselves, sans cell phones. That spot is a good mix of locals and tourists- it may seem intimidating at first, especially if you can't salsa dance, but don't worry, someone there will teach you! (That was our experience!) We learned from a local who just so happened to be a dance instructor too & it was so much fun! :)
Havana is a lively city all through the night, you will hear live bands playing at just about every restaurant and street corner.
My Recommendations:
1. Bring more than enough cash! If you have an American bank card, getting cash out from an ATM or at a bank is impossible.
2. Book your airport pick up & drop off, as well as any other day trips or excursions before arrival. Without wifi/limited wifi it's hard to book anything while you are there.(we also did this via Airbnb)
3. We stayed 3 days in Old Havana & thought that was the perfect amount of time to spend there.
4. Havana in November is still very warm/hot & humid (78 degrees avg) so don't forget to bring your sunscreen and bug spray.
5. Lastly, Havana is a safe city & we made some great friends during our stay!
XX