I was never one for wearing prints, let alone leopard print, but here we are; I am wearing leopard and a lot of it. I typically have a casual style & so below is this print in four different ways. Three leopard skirts and a pair of leopard booties.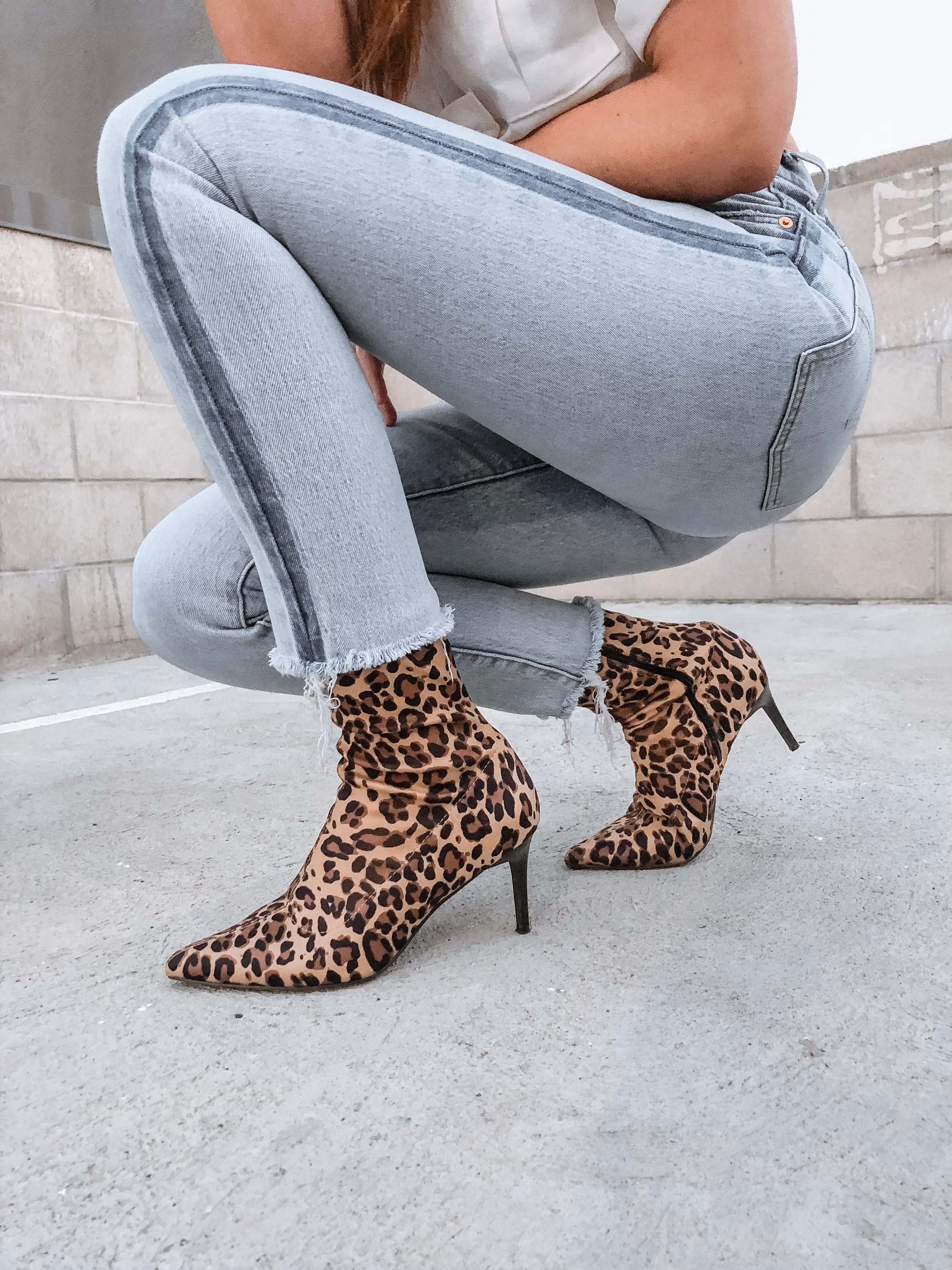 Thank you DSW for this find! The heels are so comfy, yet make such a bold statement. I love a good heel that can dress up any look. I paired them with my Levis Denim and a plain white blouse.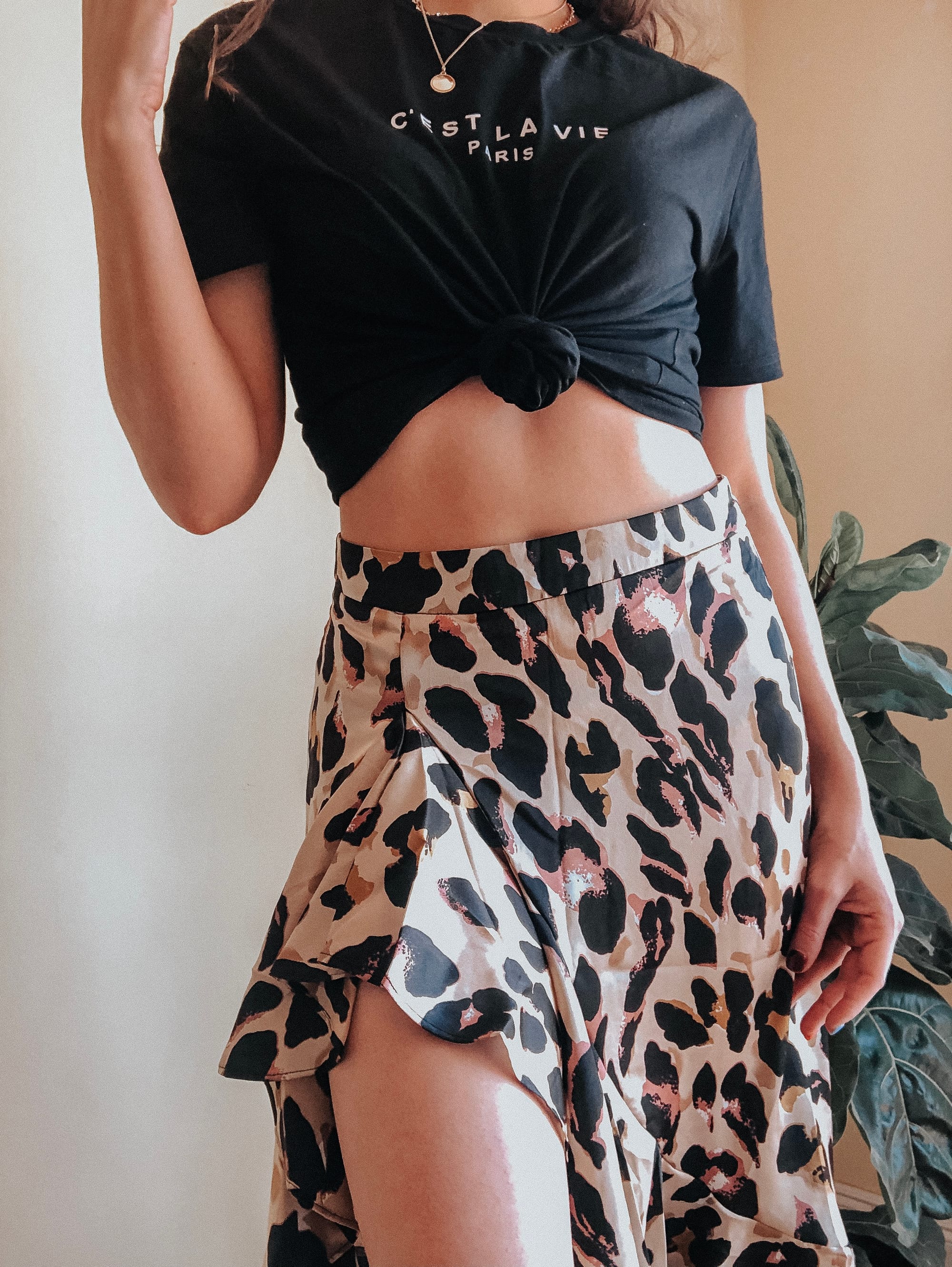 Have you ever shopped online and were disappointed in what you received in the mail? Well, this skirt did not disappoint. Online shopping can be a bit of a gamble, but Shein.com was a jackpot for me. I paired this asymmetrical hi-low skirt with a cute french t-shirt that I knotted in the front.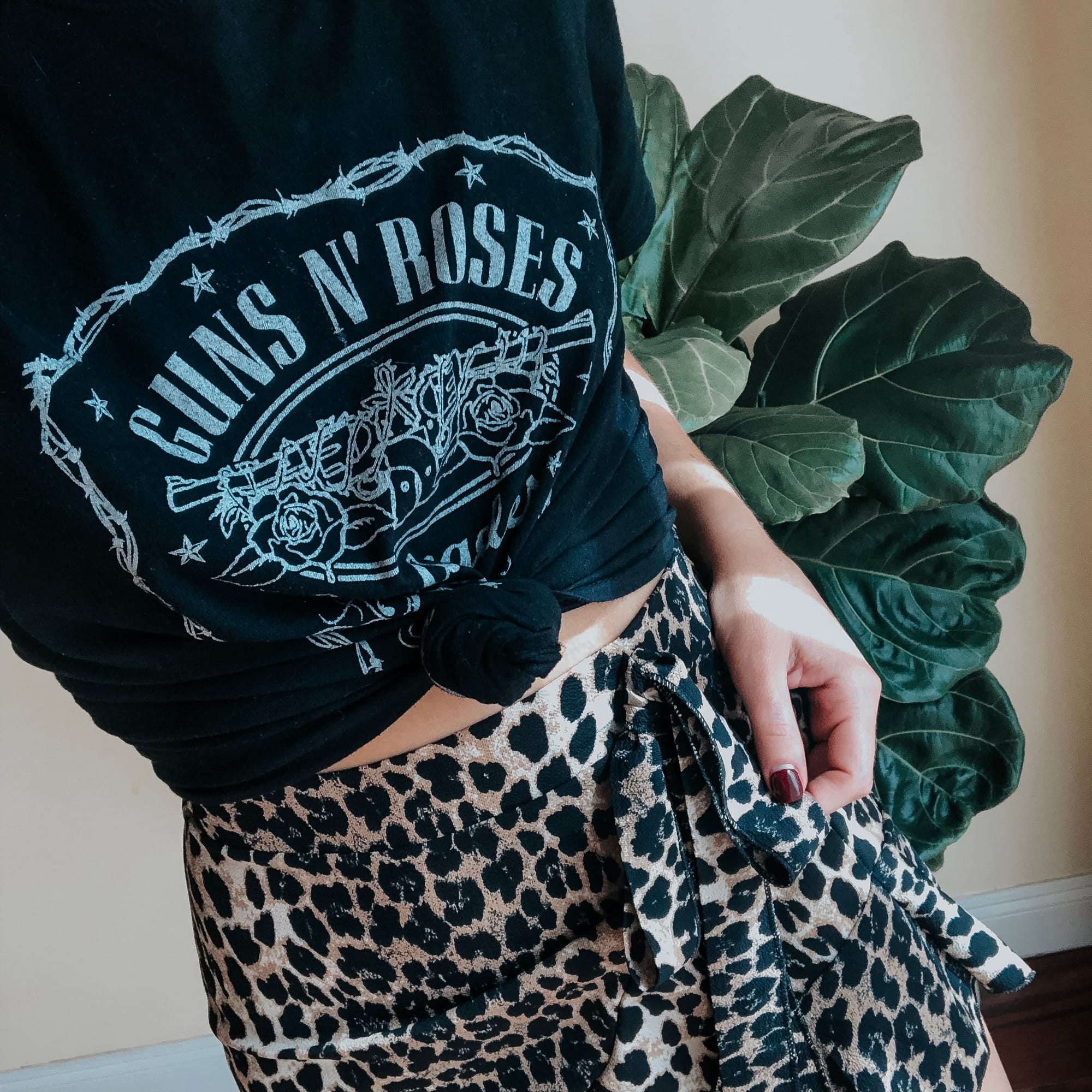 this skirt is also from Shein.com and its a mini leopard skirt with a cute tie at the side. I love being comfy and cute and this band tee (from nastygal.com) felt just right.
I paired this look with plain white sneakers for the day, but can easily transition this outfit for a night out with apair of black or nude heels.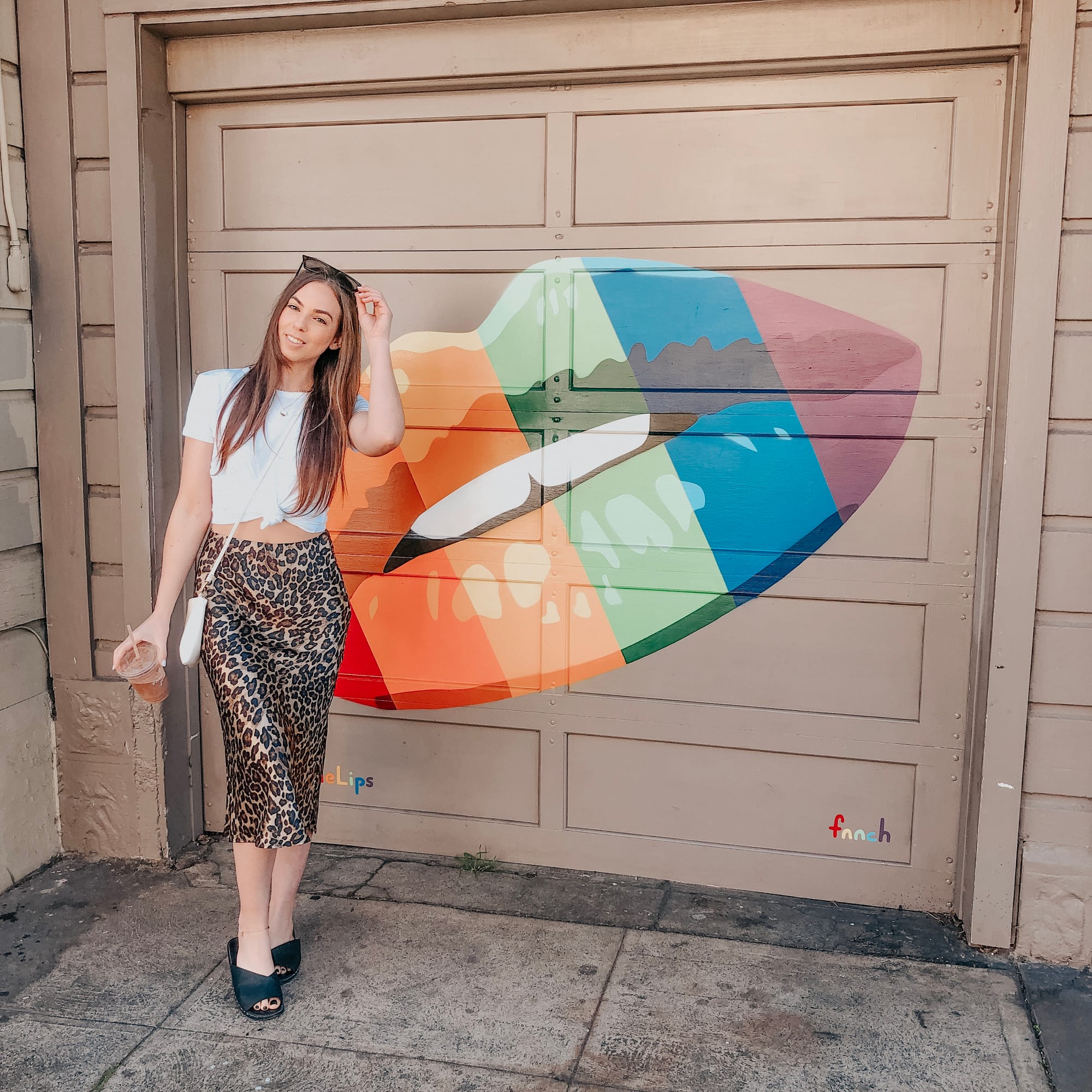 Is this already too much leopard overload? Sorry not sorry- I'll probably post more ;) And surprise surprise I'm pairing this hm.com skirt with a hm.com plain white tee. I wore this fit to Dolores Park in SF and stopped at this cute garage painted by finch.
Let me know if you're just as obsessed with leopard print as I am, I would love to see how you style your looks <3
xx