Hi Guys! I wanted to share with you some of my favorite bobby pins right now. You can buy them from www.mykitsch.com :) Each pack comes with three pins & they're honestly the perfect hair accessory to spice up any hairstyle. I'm going to explain how I like to accessorize using My Kitsch bobby pins.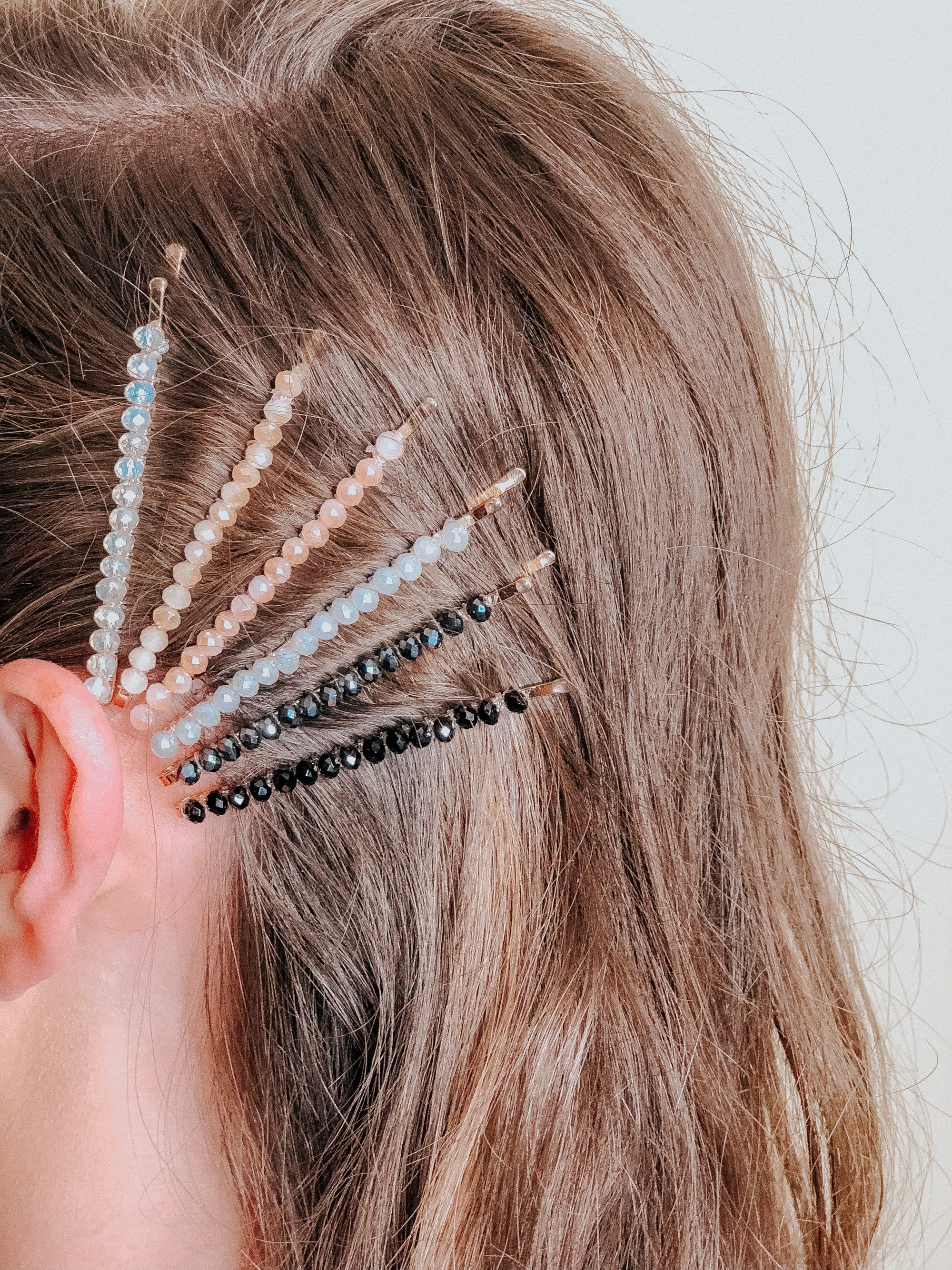 Step 1: Starting with dry hair, I used The Ouai Memory Mist throughout hair as a heat protectant and style extender https://theouai.com/products/memory-mist
Step 2: Establish a side parting with a tail comb.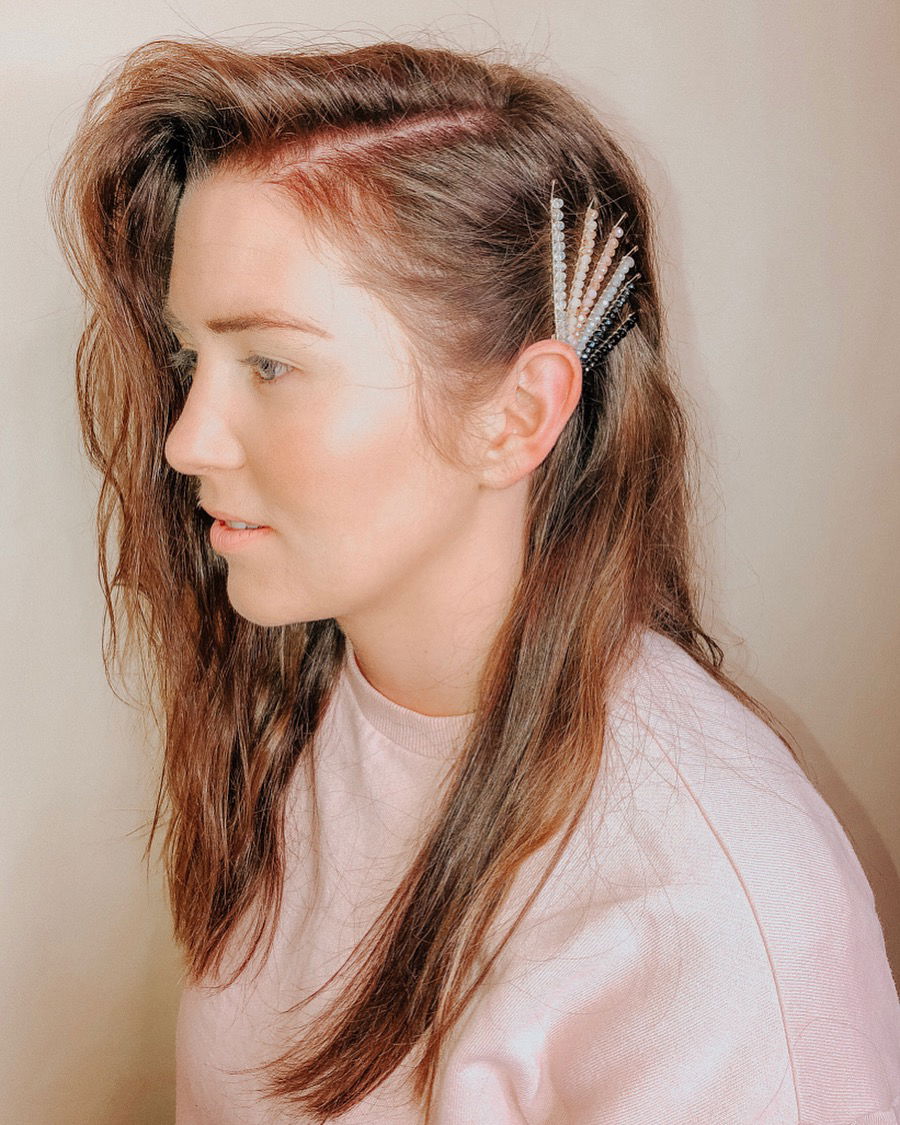 Step 3: Using my BioIonic 10X straightener, take 1" horizontal sections and create a an "S" pattern down the hair shaft to get a slight bend in the hair. https://www.sephora.com/product/10x-pro-styling-iron-1-P406232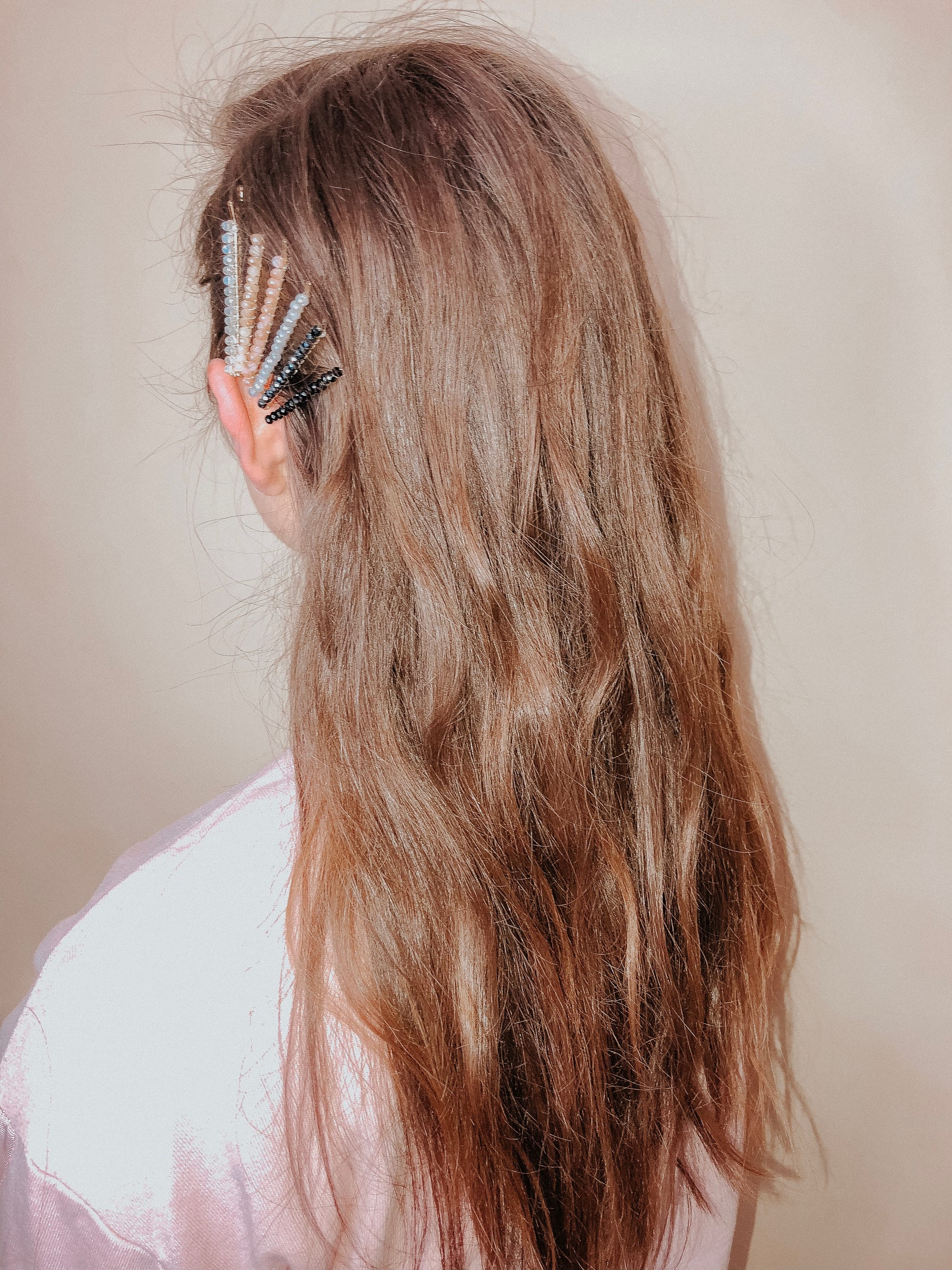 Step 4: Once the waves are finished, I took the Ouai Dry Texture Foam and distributed it throughout the hair for some extra hold and grit: https://theouai.com/products/dry-texture-foam
Step 5: Tuck the hair behind the ear and start placing your My Kitch bobby pins in a windmill pattern around the ear. I used: https://mykitsch.com/beaded-black-silver-metal-bobby-pins/ & https://mykitsch.com/beaded-blush-metal-bobby-pins/ ($12 each pack).
Step 6: Finish the look with Oribe Superfine Hairspray for a soft, touchable feel and hold https://www.oribe.com/shop/sprays-mousses/superfine-hair-spray.html
______________________________________