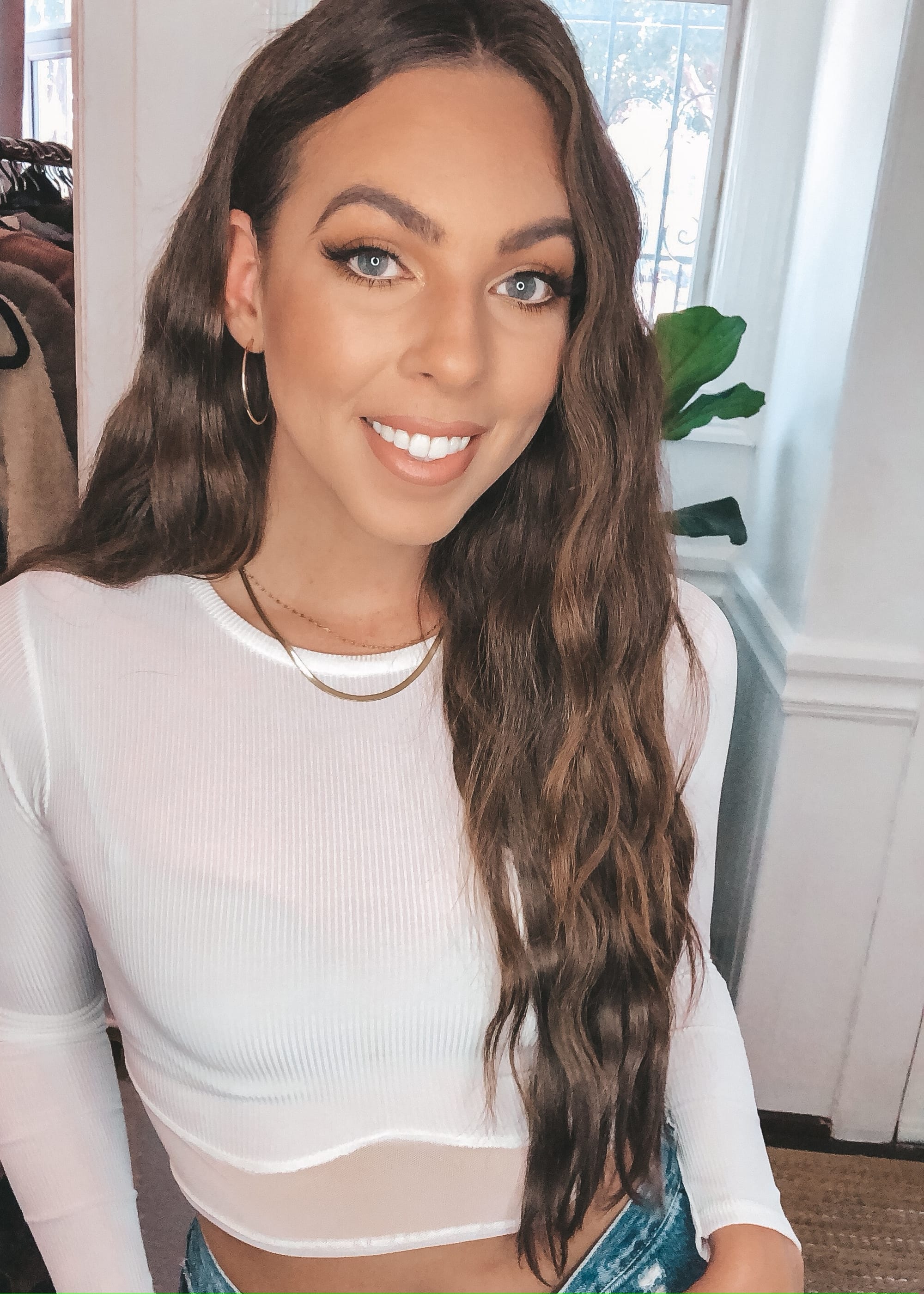 + I'm sure you've seen this style trending on Instagram, Pinterest, and on your favorite influencers, so, I wanted to share how I achieved this look.
This is by far the easiest way to get mermaid hair and I'm kind of obsessed with this trend too. This hairstyle is perfect for summer, but this effortless wave can be worn all year long.
I was skeptical about purchasing the 3-barrel wand off of amazon, but whatever-it was inexpensive, so I did it anyway! Honestly, I really like it too and it's the best hot tool I've purchased for $35!
Heres the hot tool I used:
https://www.amazon.com/gp/product/B06WRSWG6M/ref=ppx_yo_dt_b_asin_title_o07_s00?ie=UTF8&psc=1
The only thing I wish it had was a longer cord, but I'm not too hung up on it.
+ PREP:
1. I used Verb Ghost Prep on damp hair and blow dried my hair smooth & straight. Make sure to use a smoothing product to ensure a frizz free wave.
2. Once my hair was completely dry, I clipped in my Bellami Hair Silk Seam extensions to add length and give it more of a mermaid-y feel.
+ HOW TO:
3. I sectioned off my hair from the bottom first. Once the barrel was hot and ready, I opened the clamp, put my hair through, held that for a few seconds, released and worked my way down the hair. +Pro tip: alternate the barrel by positioning it upside down & rightsize up on each strand for more texture.
4. To finish the look, I added Verb Sea texture spray at the roots for lift and volume and for smoother tresses, I used Verb Ghost Oil.
Let me know if you tried out this hairstyle!
xo
Kristina